It's a true pleasure to inform you that Mollie and Sylius have just become Strategic Technological Partners. It means that from now on Mollie is Sylius' preferred payment service provider (PSP) for merchants in Benelux, DACH, and France. If you're looking for the best option for implementing various payment methods in Sylius, Mollie's path is definitely the most convenient. Let's see why.
But first, let us tell you a story
Historically, Mollie was the first PSP that approached us and proposed a strategic collaboration. Back in 2018, the first version of the plugin was made, getting a lot of fans in our community (so far the package was installed over 6k times). Fast forward to 2020, we pay off with our trust, exchanging the networks of Partners and going officially to market with first happy customers and case studies. Besides, Mollies are simply great people and we love the synergy we have so far.
Mollie is one of Europe's fastest-growing fin-tech companies. The vendor provides a simple payment API that enables webshop and app builders to implement all relevant international but also local payment methods. Mollie's packages and plugins are completely open-source, freely available, and easy to integrate into your current developments. So, as you can imagine, the idea standing behind this project is very close to Sylius' heart. The solution is now trusted by 80.000+ businesses and Mollie is still building innovative products and working hard to make payments better.
Sylius, as you probably know, is a next generation Open Source eCommerce platform based on Symfony. As the provider of this solution, we made sure Sylius is the most customizable framework on the market and that it fits the special needs of almost every mid-market client out there. Thanks to the best of breed approach, our clients can adjust the platform to their preferences by making Sylius the heart of their eCommerce projects and surrounding it with the trusted systems of their choice. Sylius is a light and highly scalable software, standing far away from the "all-in-one" approach. So, in the name of that idea, our Leading Solution Partner BitBag decided to create a special plugin that lets you implement Mollie's payments in Sylius in an easy way.
The most advanced Sylius payment integration

The solution created by BitBag allows mid-market merchants to connect Mollie payments to Sylius platform with ease. It includes all Sylius and Mollie payment features (also refunding orders and, in the future, recurring payment). You can download the plugin for free from here. The process of the installation is quick and will take probably less than ten minutes.
Once installed, Mollie integration allows the webshop administrator to configure all details of each payment method like custom logo, restricted countries, fees and limits. See the Apple Pay example below: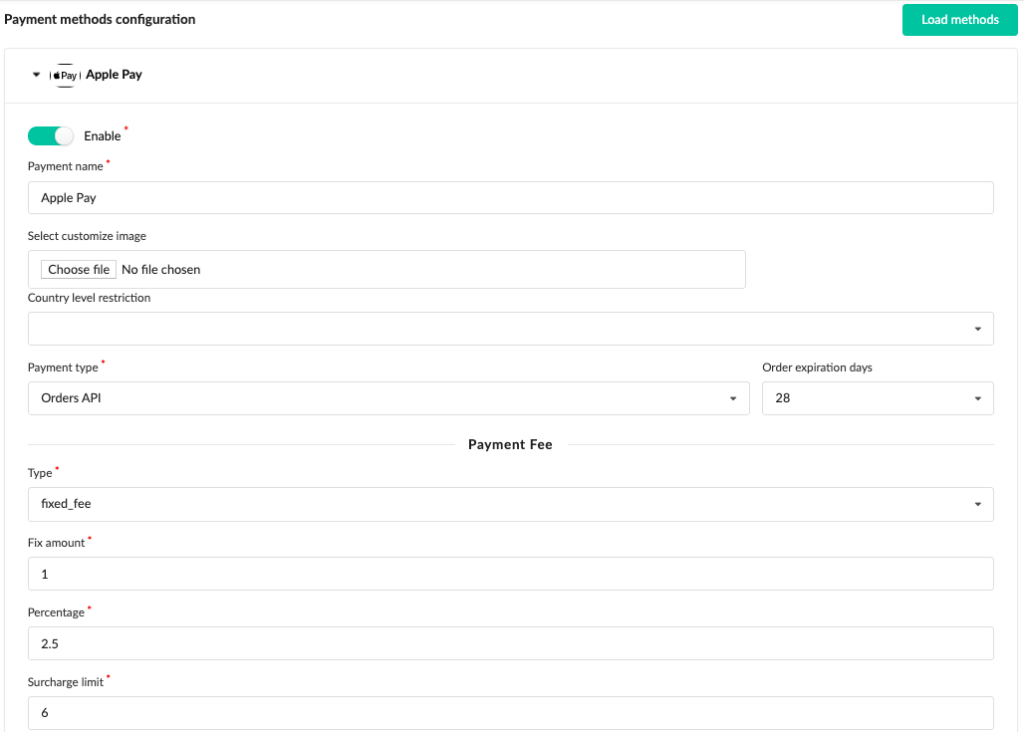 Then, in the checkout, the customer sees only the methods available in the sales channel (i.e. dedicated webshop for a country or simply a mobile app) that he/she has access to or is currently browsing.
The integration supports the following payment methods:
From all the methods mentioned above, Klarna deserves a special attention as it provides two unique options:
Slice It

– payment in installments – great for the upper market, so expensive items like furnitures, etc. (available only in Germany so far);

Pay Later

– perfect for the fashion industry – your customer can try on new clothes at home and pay only for the part he/she likes. After making a partial return, only items that are left at the customer's home shall be charged (after 28 days from making an order).
The latter integrates well with the latest Sylius Plus feature – Partial Order Fulfillment, connected to Multi-Source Inventory and Return Management system. We are happy to say that very soon we will see a great live example of it on the Dutch market.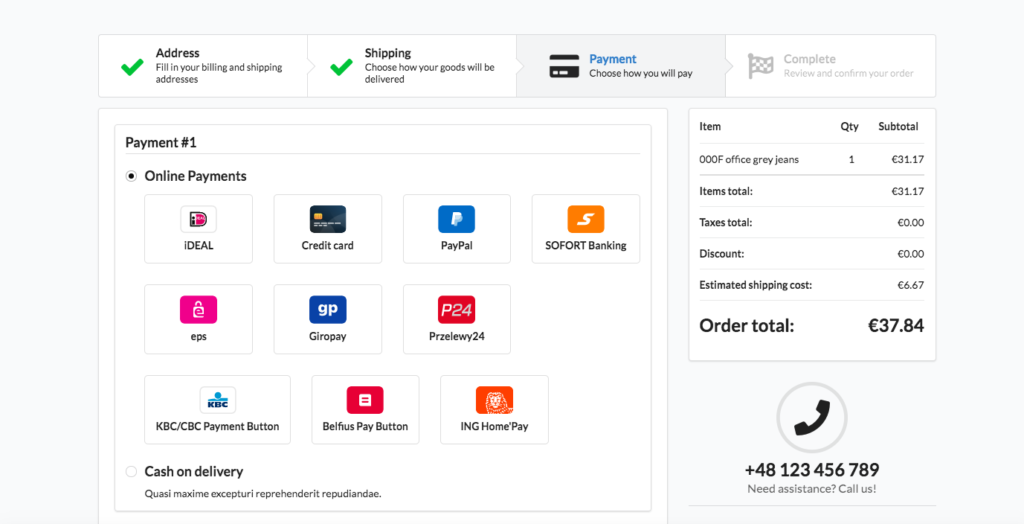 Later on, when picking i.e. iDeal, the most popular payment system in the Netherlands, the customer can choose from all the banks operating in the country to make a transaction.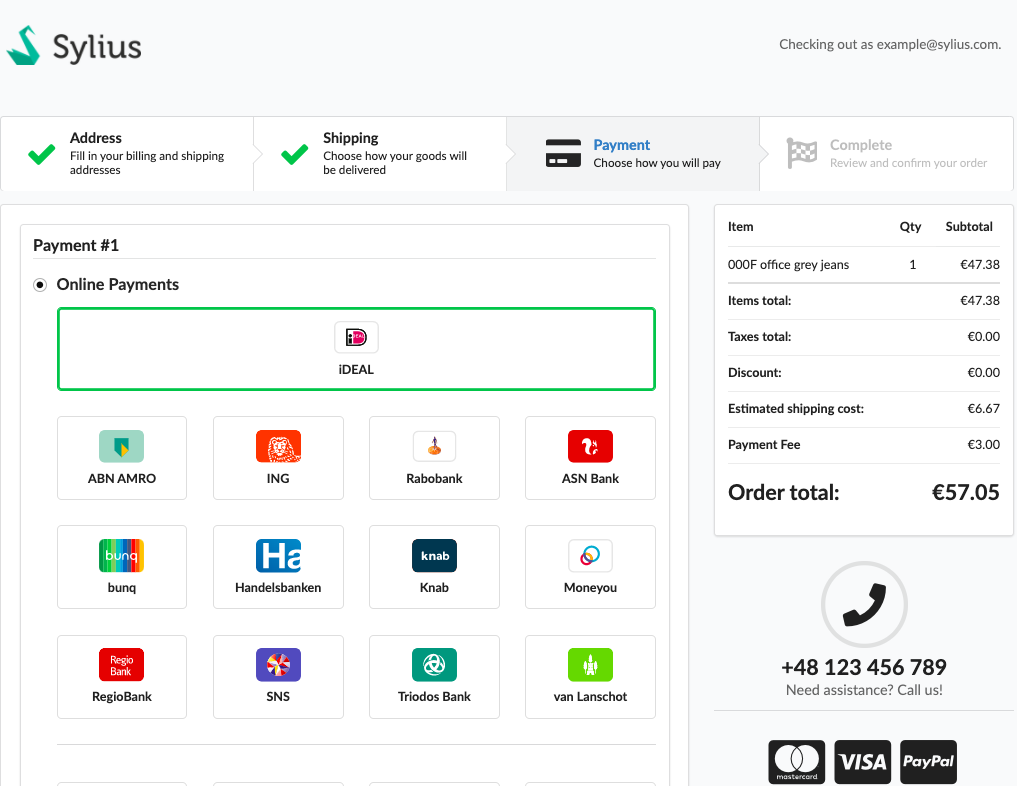 All actions are logged both in Sylius's administration panel and Mollie's Dashboard. The latter is really intuitive and provides extensive information of various payment statistics: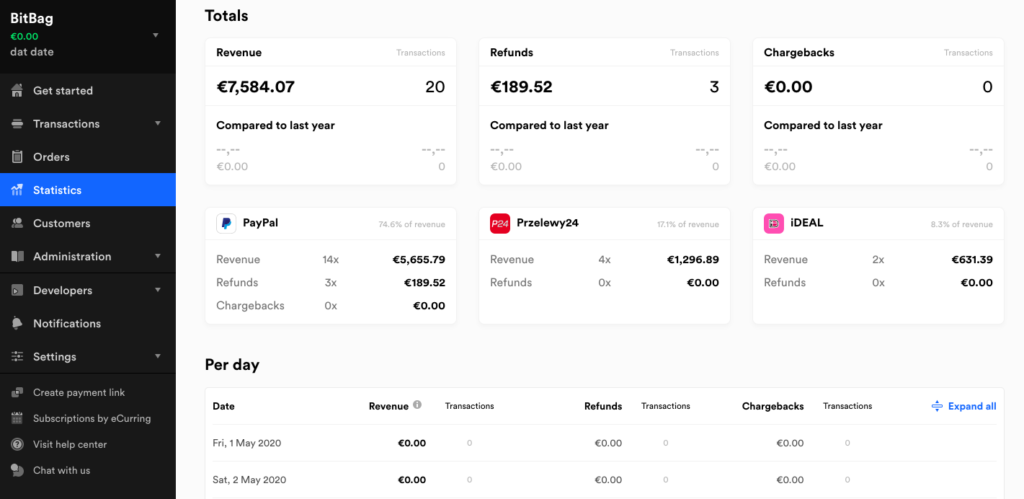 What will the future bring?
This is just the beginning of Mollie's and Sylius' joint road. There is always a room for improvement and we'll do the best we can to develop the plugin in alignment to our customers' needs. As the subscription business model is getting a lot of traction last years, we can safely say that the solution for recurring payments is already on our roadmap for the third quarter of this year.
Interested how Sylius and Mollie can boost your business? Contact us and let's have a non-sales human conversation. 🙂