Faster, higher stronger!
After supporting SPORT 2000 in e-reservation and e-rental systems, our partner MEZCALITO is proud to have contributed to a key stage in its corporate and commercial development: its multi-brand e-commerce site!
---
We have been working for many years and on many topics with Mezcalito.

It is only natural that we commissioned them for this eminently strategic project. The seriousness and involvement of the teams has once again proved its worth.
---
Context: Adapt and Evolve
In 2019, SPORT 2000 decided to strengthen its online commercial presence to adapt to their customers' expectations and respond to increasingly obvious competition on the web.

The web-to-store was getting stronger, while devices such as e-reservation and e-rental had good results.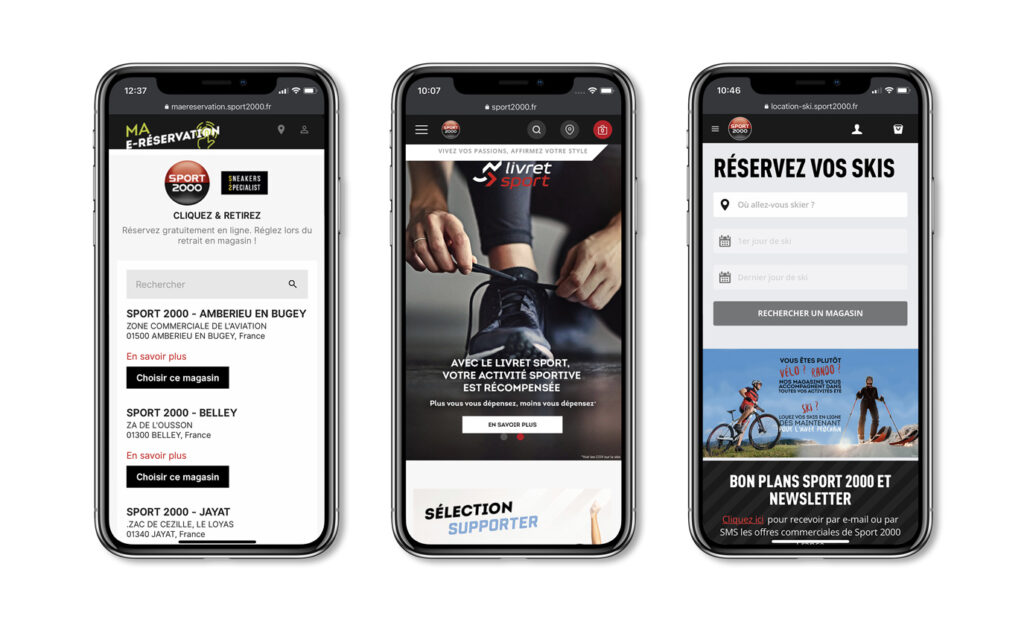 Subject: Associated trade and e-commerce
It became necessary to transform an exclusively web-to-store showcase site into a complete e-commerce site.
A site similar to a marketplace, since it is in fact the brand's stores that sell, and not the brand itself.
Sport 2000 is indeed an associated trade company, a grouping of stores, which does not have an e-commerce service strictly speaking, and whose stock is therefore, in fact, the stock of its stores.
A complex ecosystem: Front office
In terms of Information System, given the associated trade structure, this project was already complex.
In a global construction it includes:
Centralised PIM (Product Information Management) from AGL Consult;
A unique SCV (Single Customer View) for all stores;
A management portal to synchronise all flows connected to the cash register software (Ginkoia)
An OMS (Order Management System) order orchestration tool (OneStock) allowing an order to be dispatched in the network thanks to business rules.
MEZCALITO brought the last decisive brick to this e-commerce edifice by designing and producing the front-office of the project, in which a great deal of traffic is generated.

Custom response
Currently operating for two brands: Sport 2000 and S2 SNEAKERS SPECIALIST, the solution manages all of the group's brands in the store locator, whether or not they are e-commerce.
Alongside their partner Algolia, Mezcalito deployed a faceted search system plugged into Sylius, as well as the generation of product listings.
For the sales part, they carried out – among other things – the integration of returns and cancellations systems.
Regarding the catalog, the system allows real-time consultation of the stocks of B2C stores.
The agency also set up a CMS block to present commercial offers aimed at the general public, in order to let the user know if the store closest to them is participating.
Joint work with OneStock to orchestrate orders completed the system, before moving to UX / UI and web design issues.
Adapt the design
From zoning to wireframes, including all UX and UI designs, right through to the final web design, MEZCALITO team worked to dilute their expertise in a field they master; despite the challenge of the "multi-brand" issue.
The choice of sobriety was therefore imposed in order to keep the existing Sport 2000 charter while integrating those specific to each other brand in the group.
Wireframes, style guides and templates were entirely made with Figma.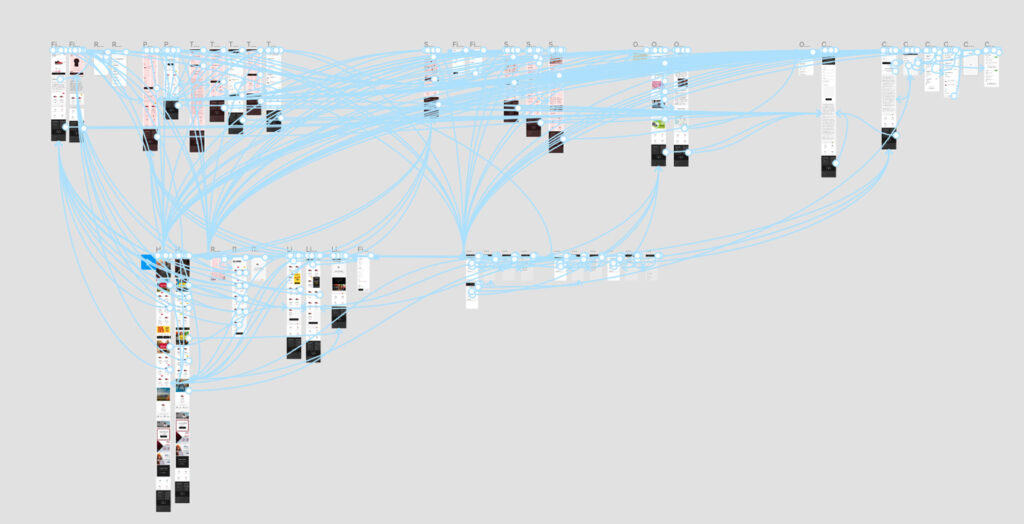 Customised… to the end!
Finally, the French agency took care of tailor-made web hosting capable of meeting customer expectations in terms of traffic, speed, security and personalised support.