In 2021 and 2022, Ascanio supported L'Eau Vive, an organic store network, in the redesign of its e-commerce site in order to increase its presence on the internet and offer a brand new experience for its customers.
Contents
Contents
Redesigning User Experience
A top-performing site
➡️ Multi-channel search
➡️ Recipe mode
➡️ Inventory management
SEO friendly, optimized for local SEO
Results and key figures
Testimonial
Redesigning User Experience
Benchmark, personas, user flow, wireframes, modeling, prototyping, and design system… have been implemented in an iterative approach in order to offer the most ergonomic and straightforward solution possible for users.
It is thanks to the Ascanio UI / UX team, made up of digital and cognitive science experts, that the priority levers have been identified in order to define the most efficient customer journey possible:
Simple, predictable, and guided path (based on users' mental maps)
Find blocking points and avoid frustrations
Keep classic e-commerce codes while offering an innovative and optimized journey
Build an intuitive and straightforward navigation interface to meet all types of users
Accompany the user throughout the journey by means of feedback on his actions
Suggestion system between products and recipes
The graphic overhaul also aims to modernize the brand image and adapt the graphic charter already in place to the web:
Natural colors with shades of green and orange, the game of transparency, and cohesion with the current graphic charter of white water
Offering a recognizable and identifiable visual experience as being that of Eau Vive
Clear, sober, and reassuring interface: The interface must be forgotten in favor of the products of the shop
Creating a dynamic atmosphere close to the consumer: Accompany and help the consumer in his daily life
A top-performing site
If new innovative functionalities have been imagined during the various user research workshops, research and development work has also been put in place to respond technically to the requirements of efficiency.
After a lot of research, tests, and POC, the choice quickly fell on Sylius (based on Symfony), and more precisely the Sylius API and its back-office. The modular character of Sylius was an asset in the choice of the framework. On the front end, they use the React framework. The entire application uses Docker to have maximum flexibility and scalability in the event of a load increase.
Multi-channel search
Optimized and extremely fast, the centralized search allows the user to find both products and recipes in a few milliseconds with case sensitivity on different stocks according to the stores and on more than 500,000 references.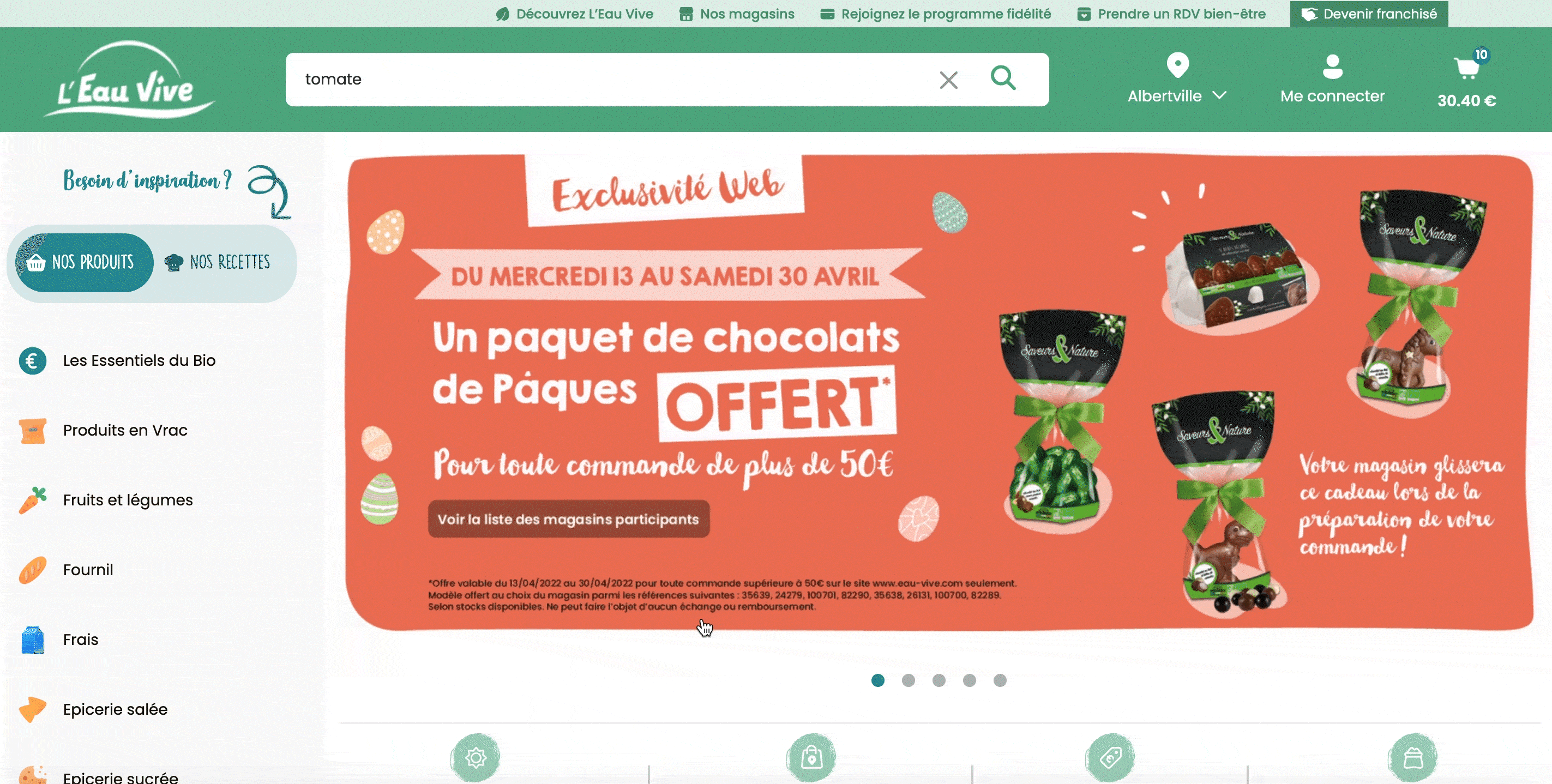 Recipe mode
This functionality is very practical for the user but it is a major technical challenge: the possibility of putting products in the basket according to a recipe and the number of people in the household. It is possible to remove ingredients, add quantities, change brands, etc. All this is in connection with the stocks of the different stores.
Inventory management
Sending is done by feeds from the stock management tool common to all stores: more than 2,000 feeds every day, with more than 7,000 products and 400,000 different prices updated every two hours.
The management and processing of these flows require rigor and performance to avoid any error or slowdown in the purchase funnel.
SEO-friendly, optimized for local SEO
In order to increase and sustain traffic, it was necessary to have a high-performance and SEO-oriented site.
The optimization of images, texts, but especially React code and the implementation of essential elements have been key in this quest: Pre-render to speed up SEO, Lazy loading to load only what is needed and speed up loading, canonical tags, 301 redirects, the configuration of URLs containing the necessary keywords, optimization of the mobile version of the site, etc.
The structuring of content and the optimization of the user experience are essential elements of SEO
Browsing speed
Simplified user journey and navigation logic
Content hierarchy and simplified conversion tunnel
Breakdown of product data (description, ingredients, etc.) to make it easier for users to read and minimize the bounce rate.
Performance of the site in desktop and mobile versions (via Google PageSpeed Insights):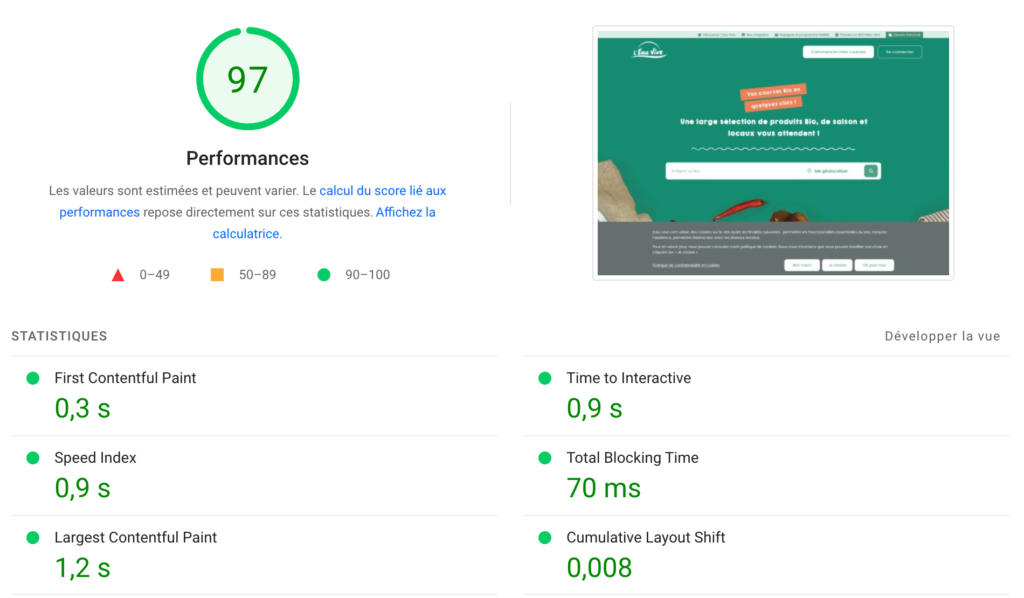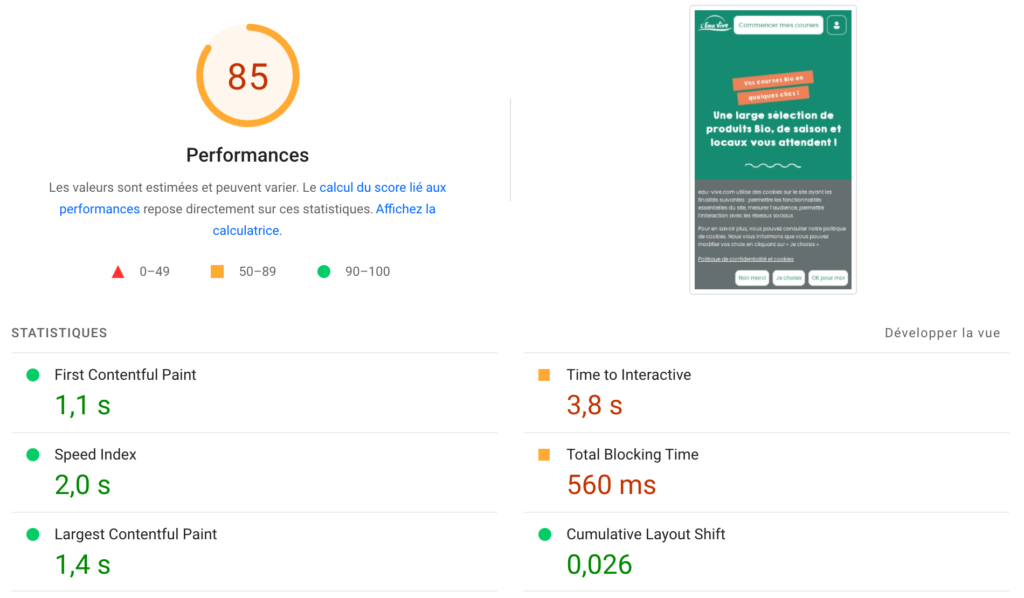 Creating dedicated store pages also optimizes the local presence of stores.
The pages are linked to the Google My Business pages and more specifically to their reviews, which greatly improves local SEO.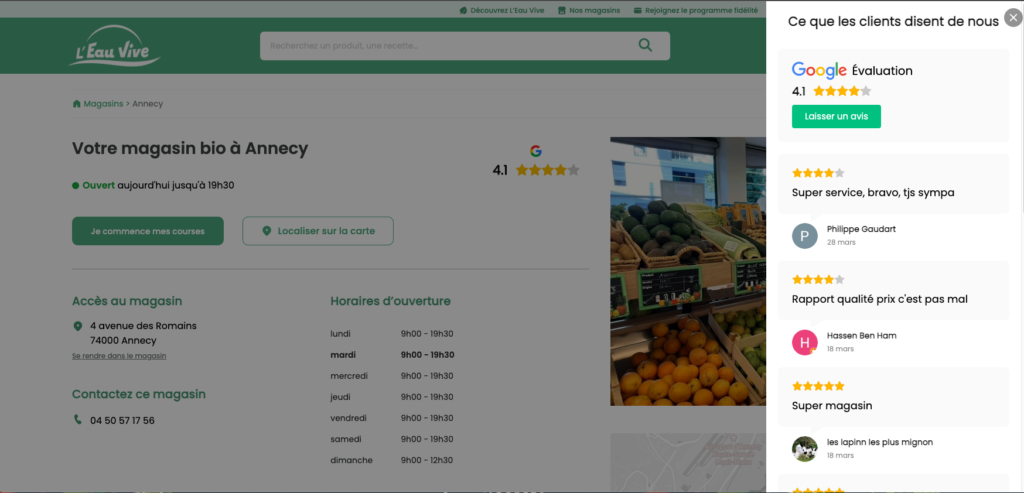 Results and key figures
An average of 50% bounce rate before the redesign and around 20% today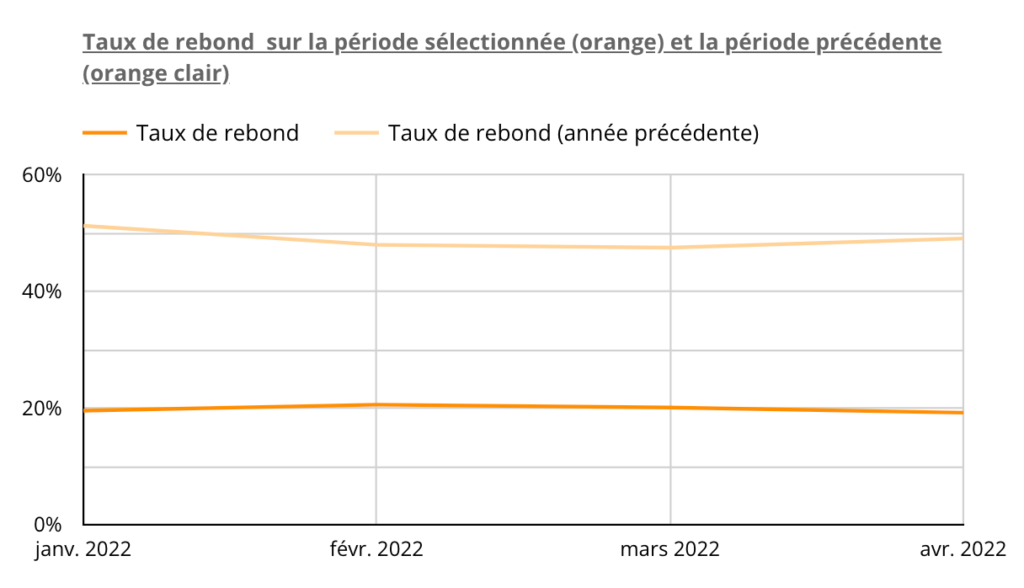 0.30% conversion rate on average compared to 2.2% today.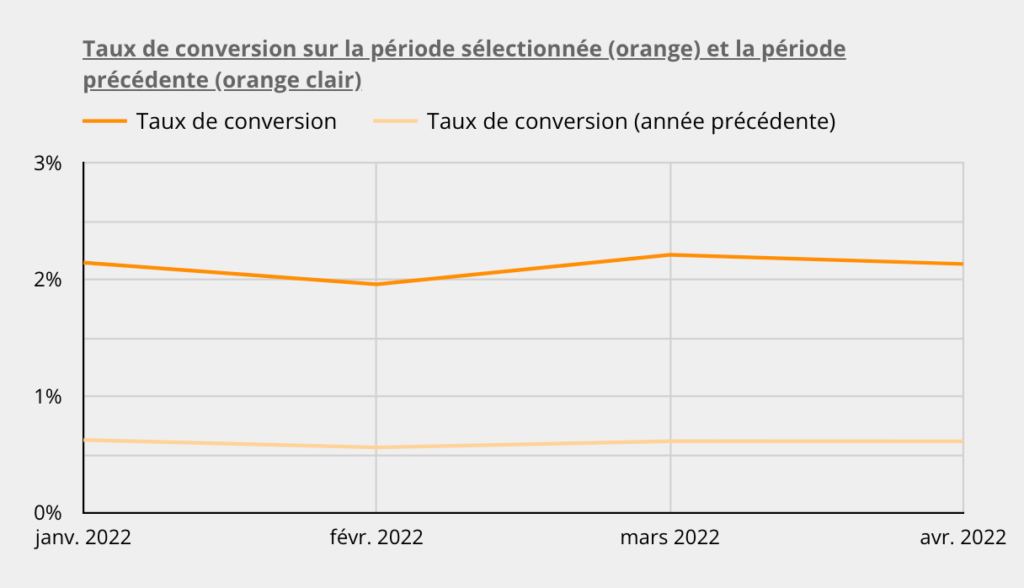 +20%
increase in turnover on the drive
Testimonial
The new merchant site [eau-vive.com] was a real additional service in the current context! Both in terms of loyalty and recruitment, this site allows us to bring proximity and added value while rejuvenating the brand image.

Many new features are present; more than 600 recipes with basketing of ingredients, a reinvented customer account with an accumulation of loyalty points and consumption preferences, shopping lists… This is only the beginning but we have already had very good feedback.