« We mainly focused on the creative asset to attract the brand's target audience. Our approach was mobile first in order to reach the younger users' habits. »
Why migrate to Sylius?
With over a decade on the market, Aniye By decided to take a bold step towards younger customers. Webgriffe, our partner who took on the task, decided that migrating from Magento 1.9 to Sylius would be the way to achieve the brand's stringent brief.
As reported by Webgriffe's CTO Manuele Menozzi, the choice was based on the endless possibilities Sylius provides for such custom projects. Sylius' testing culture and test-driven approach to development (containing both unit and end-to-end tests) ensures stability and steadiness of application. It results in a better and safer fundamental to develop the application in a long-term project.
Another key point for choosing Sylius was the front end. The goal was to create a fast, light and highly custom front-end theme which was easy to develop thanks to Sylius' headless approach. It worked especially fine when applying multiple customisations in the checkout.
So, what's behind the looks?
In order to achieve a flawless user experience, Webgriffe added many new functionalities to the platform – to mention some: shop by look, store locator, gift card, or a full video in the product pages.
The "shop by look" feature is the particularly interesting one. It enables customers to choose the appearance they like and shop directly from the look – no need to search for the favourite items separately, now you can buy everything at one place.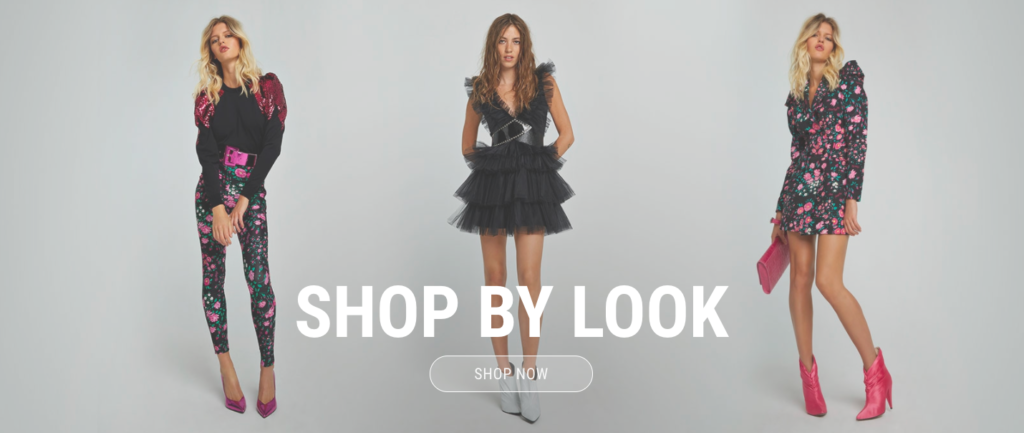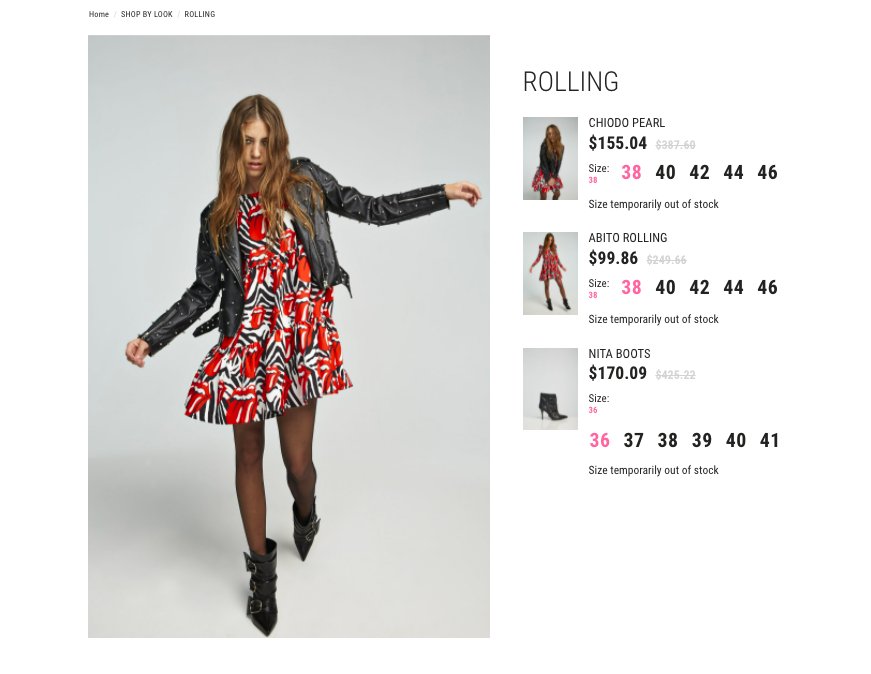 In Sylius we focus on a best-of-breed approach, that's why we want to provide the best quality e-commerce framework instead of an all-in-one solution. Therefore, we recommend using other platforms and tools to equip your project with CMS, PIM, CRM, ERP and others.
As the headless CMS – Contentful works great with Sylius, headless in its nature, it has been implemented to the Aniye By project. ElasticSearch was used as the platform's search engine, whereas Mailchimp has become the choice used for email automation.
One of the most important extensions used by Webgriffe is our official PayPal plugin that you can download here.