30% of Sylius Plus clients conduct business in the DACH market, so we're spreading the good news (this time in German) that a team of 20 developers & e-com passionates from Łódź in Poland are taking up e-commerce global giants.
1/6 Why so Sylius?
We're a rising star in the e-commerce industry (not our words) where our open-source product that we've been working on since 2011 is downloaded every single minute somewhere around the world. Our commercial solution Sylius Plus for enterprises was launched in 2019 and it's getting more and more traction. No more vendor lock-in platforms difficult to develop and maintain.
Sylius is desired by many developers, product and business owners because it's a headless e-commerce platform built on Symfony, and any developer that has skills in this popular and reliable PHP framework can develop your shop's online environment easily.
Easily integrating your CRM, CMS, PIM, ERP and ready for the most demanding customizations. That's the general idea – make it work for you instead of causing you headaches.
---
2/6 Our community is global – lots of us in France and DACH

After France – the most Sylius-saturated market, the Symfony ecosystem is particularly strong in DACH. And our community of 4k+ developers appreciates when we answer their questions and feature needs, calls for aid when they're lost, and also calls for content – so we've set up a German version of our website. Because it's easier to talk to clients in your native language.
DACH market is accelerating its digitalisation with more headless solutions for checkout and content. Sylius is already used by some of the prominent merchants in the region and now new brands who consider us as their headless eCommerce solution can read about it in German! Our network of more than 10 system integrators is ready to implement Sylius for even the most challenging projects.
Paweł Jędrzejewski
Sylius Founder
---
3/6 Put your money where your mouth is… project examples on sylius.com/de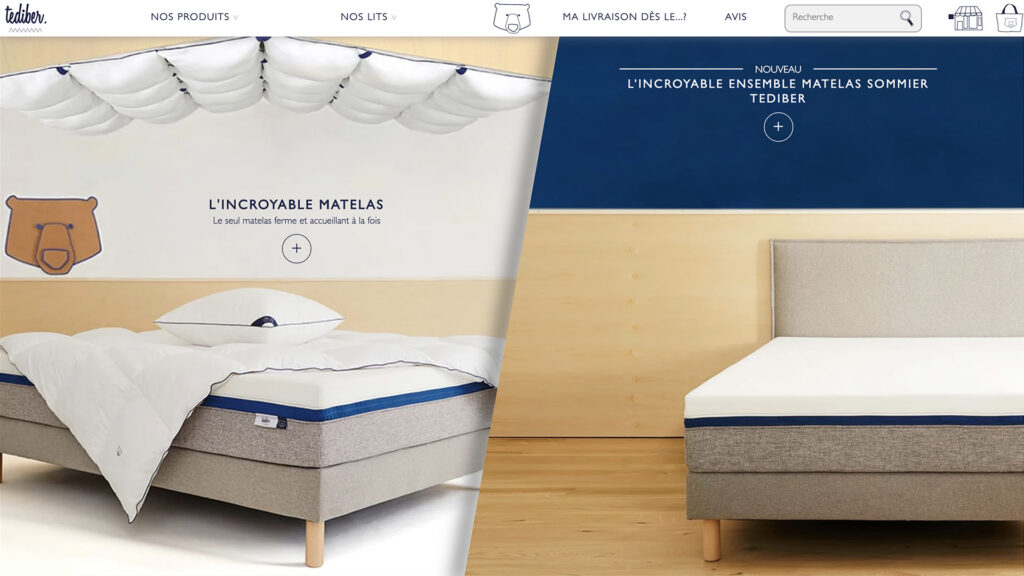 Currently you have a dozen pages translated into German where the case studies are the trickiest – for now we've got two strong examples that we chose to translate:
Tediber – replatforming from WordPress & WooCommerce to headless Sylius with Vue.js & Nuxt on the frontend, currently with ~€50M revenue and 50% growth YoY.

Natura Selection – famous eco brand from Spain with over €30M revenue, 200+ physical stores and 277% sales growth after migration from a legacy custom solution.
---
4/6 "Sylius Intro Webinar"
We've been inviting users of interest to various webinars and meetups (like this one in April 2021) to get to know Sylius better – because testimonials or a recommendation from a fellow dev isn't enough to make that big of a change with your business. So here's Paweł, Sylius founder with a (long) webinar diving into what Sylius actually is.
We'll be organizing a webinar "Why so Sylius? And actually, what is Sylius? where we'll be describing if Sylius is the right e-commerce platform for your business. We'll be following up on that topic later.
---
5/6 Social media publications – FB, LI, TT, Slack
We're quite active on social media, where usually we're having long and fruitful conversations (like why variables in loops are named i or j) or pointing our community to the right GitHub repos. We've published these news via a few channels:
---
6/6 Materials, in case you'd want some takeaways
Because this is a formal press release, written in an informal, startup way, we'd still like to leave you with a few takeaways which might be handy if you wish to get to know more about Sylius. Anyhoo, here you are.
---
Michał Szczepański
B2B Marketing Manager | Sylius
p: +48 663 339 708
e: michal.szczepanski@sylius.com