Inspirational foodie blog
Bakken.nl is one of the most popular Dutch pages with recipes for a sweet tooth. When somebody in the Netherlands looks for a treat to bake, they'll end there, most probably. For years, an independent team of baking enthusiasts has been running the site owned by Dr. Oetker. Founded over 100 years ago in Germany, Dr. Oetker is a global brand associated with baking and creating desserts at home.

The content page is not a new concept, it has been around for a while gaining more and more popularity and subscriptions. They started as a pure content site with a loyalty program, however, it turned out to be quite successful (over 100k active subscribers), and eventually bakken.nl decided to expand the idea.
Online store to expand the concept
Adding a webshop to this baking inspirational website was a natural step forward. Bakken.nl maintains its cheerful and sweet vibe, but now – apart from tons of ideas to bake, you can move to live-action straightaway by ordering all of the fancy ingredients and equipment necessary to realize even the craziest recipes.
Dr. Oetker's e-commerce manager desired a system for a "large, stable, and scalable baking platform", so our partner Enrise, which handled this digital transformation, decided on Sylius Plus.
Before switching to Sylius they used an all-in-one platform – Sitecore's enterprise edition, so moving to the headless, best-of-breed architecture (read more about best-of-breed here and here) provided much more freedom in achieving the goal.
With Sylius Plus as the backend engine, Enrise went for Contentful as CMS and Vue.js as the front-end block. Initially, Sylius was integrated with an external PIM tool to have full control over the product information, however, after some time it turned out Sylius worked perfectly for that purpose, so a separate PIM tool was not necessary. Just another example of when Sylius works as a fine framework for non-commerce challenges (more of these can be found here).
Elasticsearch is responsible for product search, whereas Sylius Strategic Payment Partner – Mollie took care of payments. Additionally, Bakken.nl used Montapacking for the fulfillment service, so they didn't have to deal with logistics.
Technology recap
Back end, PIM, Loyalty System: Sylius Plus
CMS: Contentful
Front end: Vue.js
Search: Elasticsearch
Payment Service Provider: Mollie
Loyalty page
Okay, so as we were planning one of those super professional SEO-wise perfect case studies of this Sylius Plus website, it turned out to be a site with the tastiest, mouth-watering recipes we've seen in a while, and instead of getting down to the copywriting job, we got down to…baking some apple-strudels.
In the meantime, Dr. Oetker moved away from the e-commerce side of the business and entirely bet on the loyalty page for their customers.
Again, Sylius is such a versatile framework that it can perfectly serve for uses out of the typical commercial scope and Bakken.nl is just one of the examples (more can be found here: 12 Uses of Sylius). With the help of our loyalty feature, Dr Oetker can easily manage their customers, their loyalty points, and the program itself.
Influencing Sylius Roadmap
Sylius Plus is a product dedicated to special needs with features fitting either more specialized needs, or/and when your scale calls for it. At the time Bakken.nl needed a flawless loyalty system, the feature was not yet available in Sylius. As Dr. Oetker really enjoyed working with the framework, they decided to contribute to Sylius Plus and sponsor such feature development for the project.
It's a great example of a direct influence on our roadmap. As a result, the feature is now available within the Sylius Plus offer for all our customers.
Thank you, Dr Oetker!
How does the Sylius Plus loyalty system work?
"Sylius Plus loyalty points system allows you to define point rewards for spending a specific amount and let your customers spend these points to get discounts in the store. We have designed it to be very flexible, so apart from defining different rules, you can attach it to the promotions engine and leverage all additional rules and actions" – explains Sylius founder, Paweł Jędrzejewski.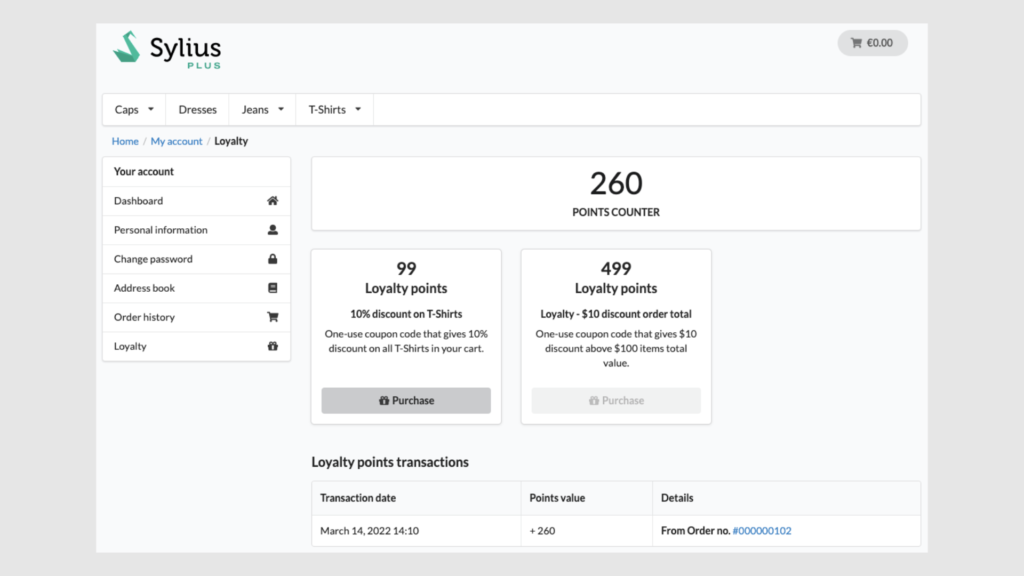 The more benefits customers see, the more interest they get from your store. This will convert one-time buyers to loyal customers who shop in your store regularly.
Reward customers with points for orders
Create reward rules in the Admin – per total order value or per specific products
Differentiate these rules per channel, i.e. b2b & b2c
Create and manage Loyalty Coupons and use them in setting promotions
Enable your customers to make Loyalty Purchases from their My Account
Let your customers track the number of bonus points in the total counter and each order summary view both in My Account and in the Checkout
Manage and oversee customer's Loyalty Purchases from the Admin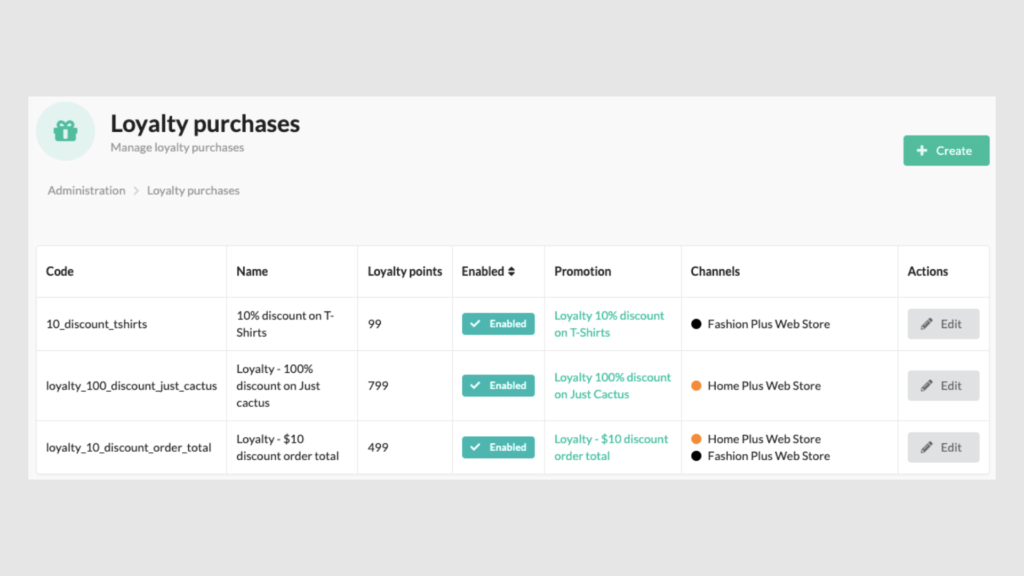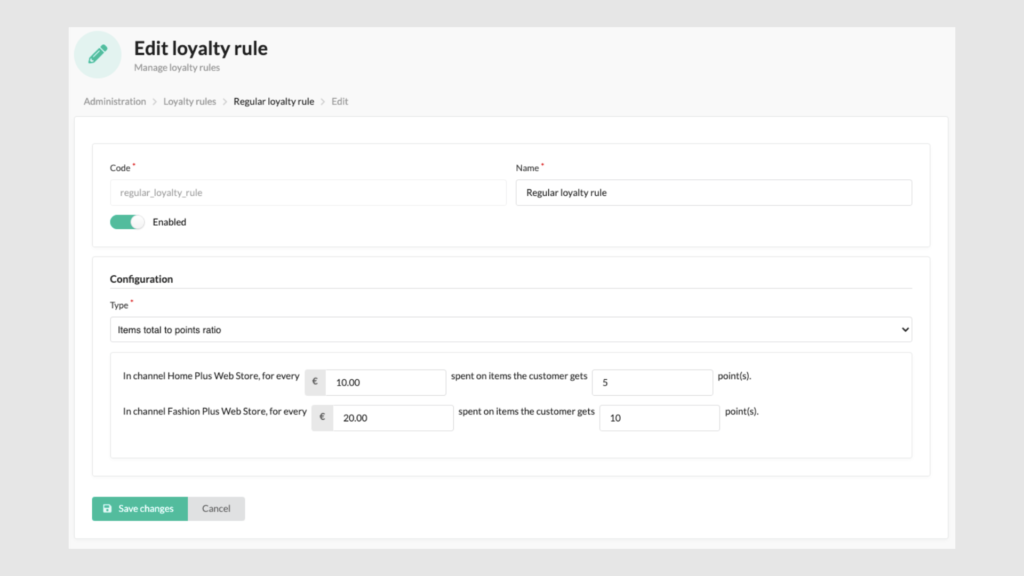 What's cooking now?
It's called "Bak & Spaar" (bake & save) and allows the customers to get special discounts on baking accessories offered on the Bakken.nl webpage. The customer needs to first buy Dr. Oetker's products in a supermarket and when they're signed into the program, they can redeem points for each purchase.
On a more general level, it is an omnichannel commerce example of using Sylius, without the usual commerce functionalities, still with the same business logic when it comes to the purchase.
Bakken.nl recognized
Bakken.nl was shortlisted as one of the top 5 eCommerce websites for the Dutch Interactive Awards 2021. Kudos to everyone engaged in this project, especially Jeroen de Bruin who is the consultant that pitched Sylius for this sweet project, and of course the amazing Enrise team which is the multi-award-winning teal organization from the Netherlands.
We're looking forward to sharing with you another exciting Sylius Plus success stories. Stay tuned!