Contents
What is Kotryna Group?
Why did Kotryna Group need a change?
➡️ Loyalty issues
➡️ Going full multi-channel
How NFQ helped
➡️ Coining the digital transformation strategy
➡️ From strategy to action: migration to Sylius
➡️ 🦢 Unlimited number of active shops
➡️ 🦢 One login and cart for all of the e-shops for the customers
➡️ 🦢 Channel-specific marketing campaigns
➡️ Improving Product Information Management [PIM]
➡️ Optimizing logistics
➡️ Taking advantage of the multi-channel strategy
How did it work for Kotryna Group?
What is Kotryna Group?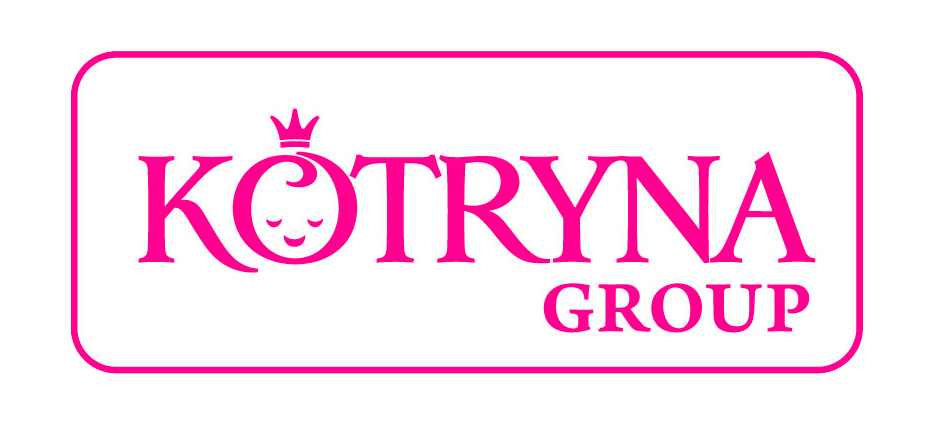 Kotryna Group is the largest children's goods retailer in the Baltics region. Starting as a single, brick-and-mortar shop in 1992, it now operates in Lithuania, Latvia, Estonia, and Finland with different brands. In 2018 the group noted a staggering 60% growth in their e-commerce division and it was when they approached our partner NFQ to transform their business model to fit a multi-channel strategy. What's worth noting is that at the time, Kotryna Group had over 88 stores scattered across the Baltics and five separate e-shops for their different brands.
Why did Kotryna Group need a change?
The sudden growth triggered the need for change in the sales internal processes, as the existing structure couldn't catch up with the volume, and thus didn't offer a customer journey at a level expected by the company.
Loyalty issues
Imagine you're a regular customer at the brick-and-mortar store, but your loyalty card doesn't work for the online shop – well, that's not an experience you'd like to have, and it's one of the inconveniences that Kotryna's clients encountered. A one-to-rule-them-all loyalty program across all brands for both online and offline customers was a must.
Going full multi-channel
Although the company already introduced some features of multi-channel strategy – like for example the "buy online – pick up at store" option- the whole system was clogged because of inefficient processes.
It took too long to fulfill orders, so the whole order handling had to be reviewed and optimized – both regarding time and costs. Kotryna Group and NFQ really wanted to make the buying experience more flexible for the customers. They wanted to expand options:
fast delivery from more than one warehouse for one order,
e-shop assortment available for clients purchasing at a physical store,
and fulfilling e-shop orders while the clients were still at the store with home delivery.
The need for a more unified, multi-channel experience was knocking at the door, hard!
How NFQ helped
Coining the digital transformation strategy
Before getting down to actual work, NFQ's CEO Paulius Insoda, CTO Tadas Gliaubicas, and Head of Business Development Tadas Četkauskas took an active part in processing a thorough needs analysis, assessment of priorities, and possible solutions. The NFQ team in close collaboration with the Kotryna Group, distilled a data-driven solution fitting the growing needs and addressing the existing pain points.
From strategy to action: migration to Sylius
The first, and foremost outcome of the strategic evaluation was to migrate the existing e-commerce instances to Sylius. Based on one of the most popular PHP frameworks – Symfony, Sylius gives the user almost unlimited flexibility in adjusting the technological solutions to their business needs.
What really worked for Kotryna Group in Sylius was:
Unlimited number of active shops and one tool to manage sales across all channels
One login and cart for all of the e-shops for the customers
Channel-specific marketing campaigns
Unlimited number of active shops
Sylius doesn't limit your e-shops portfolio. It doesn't really matter if they exist under different legal entities or represent various brands – you can run them with one Sylius instance. What is more, you can base your sales channels under different rules – assortment, different markets – you name it! And although they're all seamlessly connected in the back end of your e-commerce architecture, they can be completely independent in their front-end life. Or not ⤵
One login and cart for all of the e-shops for the customers
Kotryna Group enables its customers to have a single login for different brands' e-shops and to compile products from the Group's assortment into one cart. Imagine, you're a parent of a newborn in need to collect the whole layette. You don't need to browse the internet along and across – you just jump from one Kotryna's store to another finalizing it in one checkout and order. How convenient!
Channel-specific marketing campaigns
Even the open-source version of Sylius comes with an extensive promotions engine. Merchants can set up virtually any type of promotion campaign for their beloved customers: cart and catalog promotions (although the latter were not yet available at the time of development), flexible coupons that can be assigned to specific channels and customer groups.
What we want to say here is that flash sales and often discount campaigns are no longer a headache for the marketing team.
AND… it works perfectly for all kinds of screens, no matter if you browse from your mobile, tablet, or desktop
Headache-less marketing campaigns are just a click away!
Check Sylius demo to see how easy setting up promo campaign of all types is. No matter if we're talking 'bout coupons, cart, and/or catalog promotions.
Improving Product Information Management [PIM]
Have you ever been to a toy shop, and seen the shelves bending under the tons of dolls, building blocks, and all sorts of vehicles? Well, that can give you an idea of the number of SKU's the company's product team needs to deal with daily (just reminding you about the 88 physical and 11 online stores).
To make this work more effective, NFQ introduced Akeneo PIM as the main tool for product management. It centralizes and standardizes all product-related activities, while on the other hand, it enables information to an unlimited number of sales channels.
What does it mean for Kotryna Group?
Akeneo PIM helps in unifying product information input across all of the Kotryna Group's online instances
No duplicates
Quick organization of a large amount of data
Optimizing logistics
As we've just reminded you – Kotryna Group consists of 88 physical shops and a central warehouse. It made order handling a complicated job, especially for order deliveries from multiple locations.
As a part of the logistics optimization, Kotryna Group aimed for choosing the most suitable number of warehouses and deliver one parcel only, instead of partial shipments.
Taking advantage of the multi-channel strategy
After analyzing dozens of buying journey scenarios with NFQ, Kotryna Group introduced another feature to boost their sales performance.
Imagine you pop into a physical toy store to buy a very specific version of the Elsa doll (wink to all of the parents). And it's not there. Apart from disappointment, you're there with an unsolved problem (and an even more disappointed toddler at home). In this kind of situation, sales attendants at Kotryna Group's shops can help you out with ordering the desired product online with home delivery – for your convenience.
Of course, the "buy online – pick up at store", checking availability at physical locations, and other features are also there.
How did it work for Kotryna Group?
A digital transformation can be a scary journey. To do it right, you need to closely analyze all of your processes both offline and online. Kotryna Group, in collaboration with NFQ, went through the whole package with flying colors.
They managed to completely redefine their logistics processes cutting down administrative costs and making them ready for scaling up with order numbers.
Switching to the multi-channel strategy was a well-thought operation resulting in boosting brick-and-mortar stores' sales performance without expanding their floor space. When it comes to e-commerce, they grew from five to eleven e-shop instances – all of them centrally managed by Sylius.